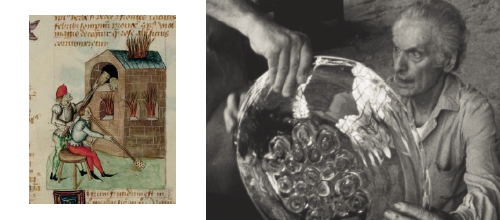 Greggio, a pioneer in the world of silver in all forms, have merit of having understood that a continuous reinvention of silver, a marvelous noble metal, also means combining it with different raw materials. Dogale was formed in 2004, a perfect marriage of timeless and luxurious materials, glass and silver, combined to create one of a kind gifts and serveware.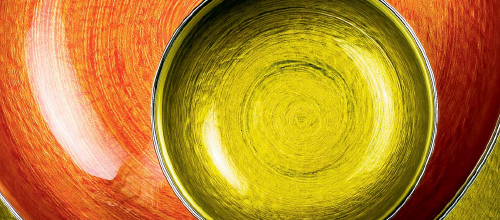 Based upon the tradition of Venetian glass-making, Dogale pieces are the evolution of this ancient art with distinctly modern shake and dazzling pops of color. The creativity behind this brand comes from observing nature well as the play of geometric patterns, colors and combinations of light.

Six different production phases, three firing phases, and highly-skilled glass blowers are needed to produce each finished Dogale product.
A delicate and ambitious project entrusted to the creative talent of Corrado Villara who from the combination of hand decorated glass and silver gave life to Dogale. The young but already well known brand offers numerous collections, each one containing a wide range of products – bowls, vases, plates, innovations.